Need someone to explain something simply and without leaving you more confused than how you first came? Then I'm your tutor.
Hello! My name is Alexis and I'm a Junior at USF; I'm in the College of Business and majoring in marketing. Though I haven't tutored in a professional setting, I've had tons of experience tutoring my friends as we are all business majors and have the same courses. I currently work on-campus in the Admissions office as a Data Analyst Assistant.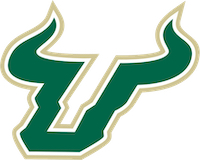 USF Muma Tutor
You can contact me with questions on Friday! I'll be free all day to be here for you.