The trade off for not being a fancy talker is that I'm pretty knowledgable when it comes to math and accounting.
I tutored some in a high school after school program for a little while my junior year. I've always considered doing some sort of tutoring after that but just never did. However, I do have two school age children that I, as their mother, have to teach new things every day. I've developed a lot of patience raising my kids that I beleive will translate well in a tutoring situation.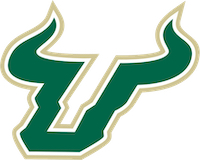 USF Muma Tutor
I'm available almost any time with advanced notice. However, I have classes Monday and Wednesday mornings and I'm normally in bed every night by 10pm. Also, I live about a half hour south of USF Tampa in Brandon/Riverview area. I will not be able to travel farther north than USF area.