Marking major with a minor in Economics. 3.94 GPA. Dedicated to providing the greatest help and tips needed to succeed.
Hi! I'm a Junior, majoring in Marketing and minoring in Economics. I have a 3.94 GPA and am on the Dean's List. I'm heavily involved with the American Marketing Association on campus and have a knack for Business courses. Feel free to send a request or message so I can help with all your course needs and help you pass that final. This is my first year officially tutoring, but I have helped tutor my friends and classmates in the past to succeed in their courses. I'm a very straightforward individual that will get to the point and tell you exactly what you need to do to get an A in the course.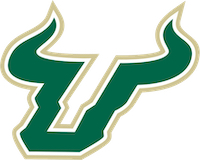 USF Muma Tutor
I'm available from 4:30 - 9:30pm every weekday.