I am a certified tutor with several years of experience who can relate complex concepts to examples based on real-life.
I am a CRLA certified tutor with several years of experience tutoring. I have recently graduated with a 3.83 accounting GPA (damn you AIS) and taken Intermediate Financial Accounting III and Cost II as my electives. I am attending school on the GI Bill and have been able to focus on school and tutoring over the past several years so I can focus on your specific issues with whatever class you need. Tutoring also helps keep all of the information fresh as I study for the CPA exam while I complete my Master's degree.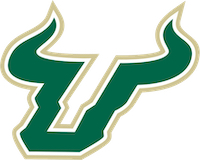 USF Muma Tutor
I am available during the days, with M, T, and W is preferred as I am already on campus during those days. I can't do any tutoring at night of those days as I am in night classes. I am available Th and F all day, but I would prefer an online session since I am not on campus on those days.