New to tutoring but I'm very friendly and willing to work with you on any problems you have on homework, quizzes, or tests!
I'm a Junior majoring in Accounting. I'm in the Dean's List with an overall GPA of 3.87. I am the Director of Communications and Outreach at International Student Association and am currently a returning member of the Corporate Mentor Program. The goal is to become a CPA at one of the big accounting firms and am currently looking for an internship as well. I can really relate with struggling students because I myself have to work really hard for my grades. I'm brand new to tutoring but I can teach you all the tricks and tips on how to ace that course like I did!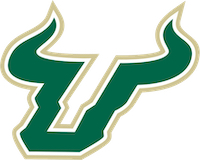 USF Muma Tutor
I'm usually available after 5 pm and sometimes before 2 pm unless I have work to do that day. Let me know what exactly you need help with so I can read up on it beforehand!